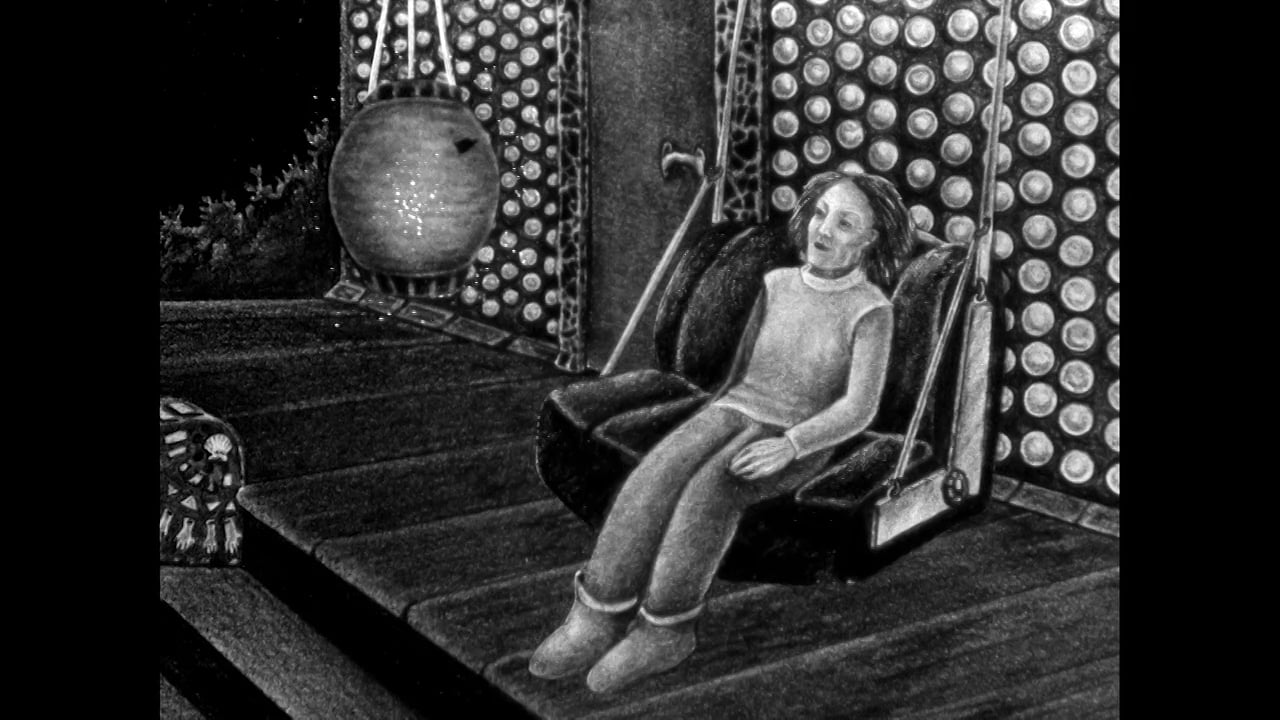 Lisa Crafts, Glass Gardens, 1982. 16 mm film, 6 minutes. Music by Laraaji. Written, directed and animated by Lisa Crafts. Copyright Lisa Crafts.
"Lisa Crafts' generative short Glass Gardens illustrates the resilience of human imagination. Layering images of objects from everyday experience with intention and care, the short follows a solitary figure through a broken landscape that Crafts has carefully rendered in graphite. Finding levity in the clever object that her protagonist creates, Crafts cuts, layers, replaces, erases, and redraws while imagining a post-Anthropocene world."
—Isabella Kapur, Curatorial Intern
An enduring example of Crafts' ingenuity, Glass Gardens is in the permanent collection of The Museum of Modern Art and has been screened at the Seattle Film Festival, Ann Arbor Film Festival, and the New York Filmmaker's Expo in addition to screenings at the Art Institute of Chicago, Institute of Contemporary Art in Boston, and the Hirshhorn Museum and Sculpture Garden in Washington, DC. It has also been included in exhibitions at The Museum of Modern Art in New York, Cinémathèque Québécoise in Montreal, Walker Art Center in Minneapolis, and the Berkeley Art Museum and Pacific Film Archive.
To submit a video proposal to our online gallery, please email Amber Harper, Assistant Curator, at amoyles@drawingcenter.org, including a brief description and a video link.