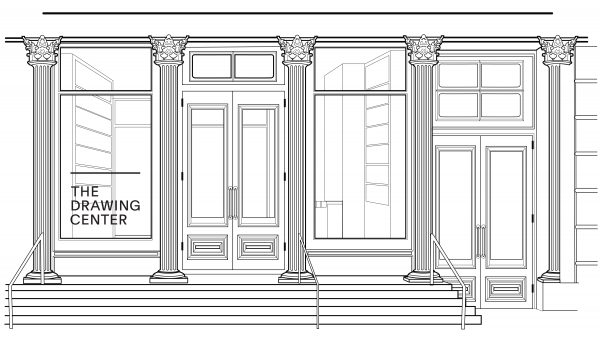 We look forward to welcoming you back to The Drawing Center soon!

In support of New York City's effort to contain the spread of COVID-19 and for the health and well-being of our visitors and staff, The Drawing Center will reopen to the public by appointment only. All visitors will need to make a free, timed-entry reservation ahead of their visit, which can be scheduled here. We've modified our hours and will be open Wednesday through Sunday, 12pm to 6pm.

We've been working hard to welcome you back safely, so you'll notice some changes throughout our space. To ensure the safety of our visitors and staff, we will be limiting the number of people in our galleries, and all visitors will be required to wear masks and practice social distancing upon entry. We've also installed sanitizing stations and new signage to help you navigate our space.

The safety of our visitors and staff remains our top priority. We're taking all necessary health and safety precautions advised by New York State, the Center for Disease Control, and the World Health Organization. You can read a detailed list of our COVID-19 procedures and requirements below.

In keeping with guidelines outlined by the CDC and local authorities, we will adhere to the following protocols for staff and visitors:

· Free, timed-entry reservations are required ahead of your visit.
· Your visit will be limited to 1 hour.
· We ask that all guests arrive within 15 minutes of their reservation time.
· There are no group bookings available.
· All visitors (age 2+) must wear face coverings at all times while inside of The Drawing Center.
Hand sanitizer is available and visitors are encouraged to use it upon entry.
· All visitors must respect the 6-foot social distancing rule at all times when interacting with any of our staff and other visitors.
· There is no coat check and we do not have the capability to store items for visitors.
· Our bookstore is currently closed; all book purchases should be made online at drawingcenter.org.
· Use your smartphone to access audio, labels, and maps via our digital guide on the Bloomberg Connects app.
· Signage, floor markings, and physical barriers will guide you through our spaces.