I'll just say it now: At Peace Tea Factory's Tea & Draw is the chillest drink and draw I've ever been to.
Newly opened in October 2018 by artists Hanna Brody and Howard Spann, At Peace Tea Factory (located on the border of Greenpoint and East Williamsburg) has already established itself as an all-in-one art studio, gallery, performance space, and tea factory, with the intent of showcasing emerging artists. From their website: "At Peace Tea Factory is an event space for the arts that serves rare loose leaf tea. Run by artists, the Tea Factory operates as a studio for creative projects inbetween events." So far they have made good on their mission. Since opening, At Peace has hosted numerous gallery shows, workshops, and events, including 15 sessions of the the eponymous biweekly Tea & Draws.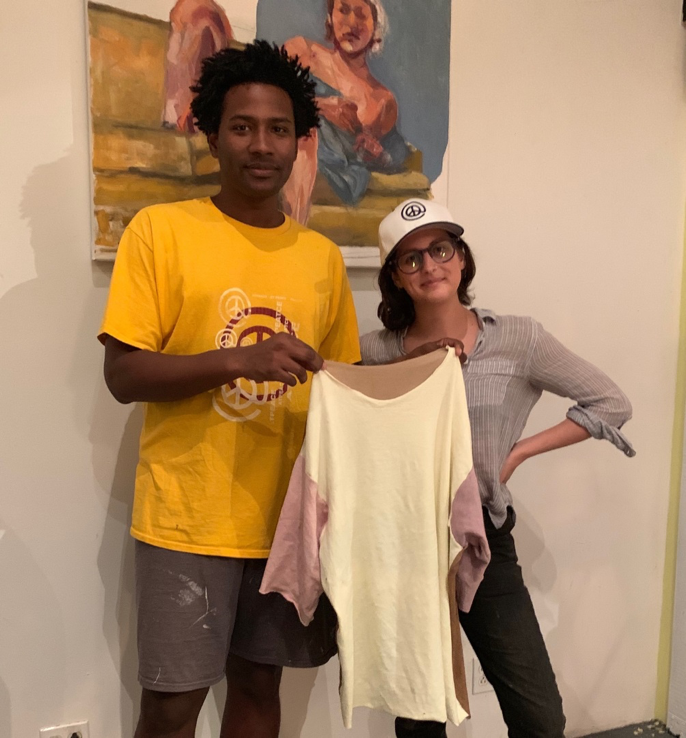 The twist to Tea & Draw is in the name: instead of alcohol, At Peace serves rare teas as their figure drawing aperitif. Spann has long been a connoisseur of rare loose leaf teas, and dabbles in dying t(ea)-shirts. Spann curates the selection (all sourced from China) and serves the teas himself, and is more than happy to share his encyclopedic tea knowledge with Tea & Drawers.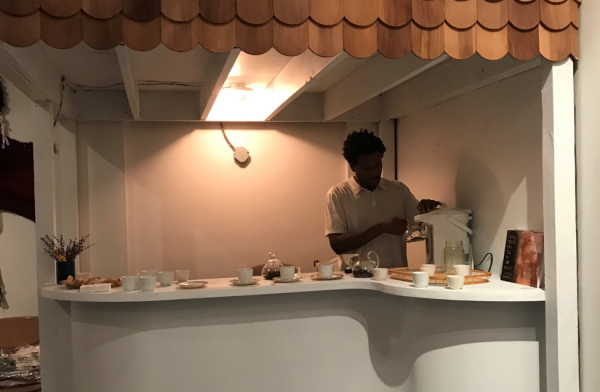 When I went to Tea & Draw, I was struck by the clean, minimalist intimacy of the space. The one-room studio space is all-white from floor to ceiling, with a small baby grand piano in the corner, also all-white. About 20 people fit comfortably in the room. The mellow background music, carefully curated by Hanna and friends, can be characterized as "ethereal lo-fi R&B" (though I'm told it's a different genre every week). The way that people showed up, took a seat and started drawing – wordlessly – made the figure drawing session feel like an established art class. In contrast to the loud, in-your-face cultures of previously covered drink and draws, this particular session I attended was the ideal environment for contemplative meditation.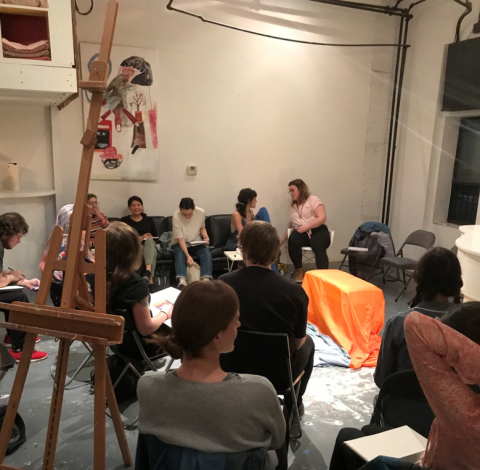 Of course at this point it's too early to tell what the future holds for At Peace, and what kind of a niche Tea & Draw will settle on. Barely 6 months into opening, At Peace's docket is already filled with gallery openings, theater performances, comedy shows, and more. When asked, Brody and Spann are not quite sure how their space caught on so easily with the Brooklyn art community. I suspect their early success has to do with the fact that they are artists themselves, and have organically cultivated an environment immediately comfortable and familiar to their fellow creatives.
At Peace Tea Factory holds Tea & Draw every other Friday 7:30-10:00pm. Admission is $15. RSVP to events@atpeace.com. For more information you can visit the At Peace website