When I arrived for Sketch Night at the Society of Illustrators, I was directed to the third floor to pay admission at the bar. The space of the room was moderate and neat, with the chairs and art desks snug in their rows. Even so, there were enough chairs to seat everyone and enough space for everyone to comfortably draw. Once the event begins, a pianist plays music while the models change their pose about every ten minutes on a stage in the middle of the room. After about thirty minutes of drawing, there is a break and small plates of food are available at the back of the room. There are about four breaks during the event and every time the drawing session begins again, the models hold their pose for longer periods of time. Depending on the specific night, there are variations in the model's clothing, the pianist, and the food.
Over the years, the Society of Illustrators has obtained over 3,500 pieces for their collection with 600 pieces added in 2012 alone. Their collection consists of works from artists such as Joseph Clement Coll, Kinuko Y. Craft, Julie Bell, and many more. It all started with artist donations to a clubhouse on West 24th Street in the mid-1930s. From then until now, the Society of Illustrators have expanded and formalized their collection through donations and purchases of works by both American and international artists.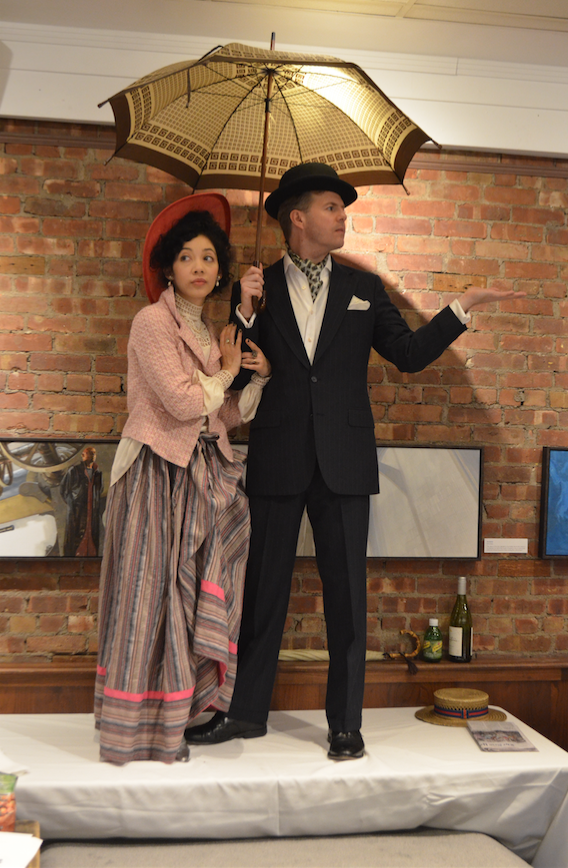 Established in 1981, yet founded in 1901, the Society of Illustrators is now the oldest organization dedicated to the art of illustration. Famous artists such as Norman Rockwell and Rube Goldberg were noteworthy society members among many others. Their stated purpose is to educate their audiences on the history and evolution of illustration. While promoting a deeper understanding of illustration, the Society of Illustrators also encourages visitors to develop their own drawing practice. The Society of Illustrators executes their mission through their education programs and year-long themed exhibitions. The Society of Illustrators also hosts annual juried competitions and grants scholarships such as the Student Scholarship, the Zankel Scholarship and the Will Eisner Scholarship.

—Nadia Parfait, emerging artist and Visitor Services Associate, The Drawing Center

The Society of Illustrators is located at 128 East 63rd Street between Lexington and Park, and Sketch Night takes place from 6:30 to 9:30pm every Tuesday and Thursday. Be sure to arrive early—spots at Sketch Night fill up quickly! For more information, visit the Society of Illustrators website.