Drafts, a new programming series at The Drawing Center, begins this Thursday, February 7 with Phase I: Advanced Mechanics of Materials.
Each program will derive from images in the archive of the Reanimation Library, an initiative based in Brooklyn dedicated to salvaging and stewarding obsolete or 'pedestrian' books that have fallen out of circulation, with an emphasis on remarkable visual content. Each event is titled after a book hosting one of the selected images.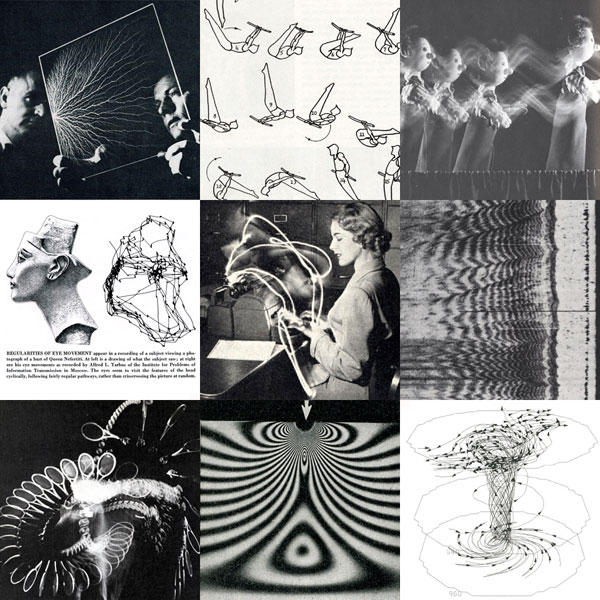 The first phase of Drafts, based on nine images selected by series organizer Kaegan Sparks, advances drawing as a trace of movement. It reads mark-making into scientific imaging: a Lichtenberg figure maps electrical discharge in fern-like fractals; a spectrogram registers sound waves underwater; fringe patterns plot stress distributions on a load-bearing material. Other images parse gestures and choreography of the body: a chronocyclegraph records the activity of a typist's hand; a calisthenic instructional diagram describes a flip; graphed saccadic eye movements determine a bust of Nefertiti. By and large these images index what is otherwise unseen, as byproducts or synopses of action.
Visit the event page to read more about the series and the contributors to Thursday's program: Zoe Beloff, Kamau Amu Patton, and Mark Sussman. We hope you can make it!
– Kaegan Sparks, Editor